Jersey Offshore Reefs
Jersey is surrounded by offshore reefs bursting with marine life, Les Pierres de Lecq to the north, Les Écréhous to the northeast and Les Minquiers to the south. Local fisherman enjoy fishing around these reefs which often prove dangerous to larger ships. There are over 400 shipwrecks around the Island.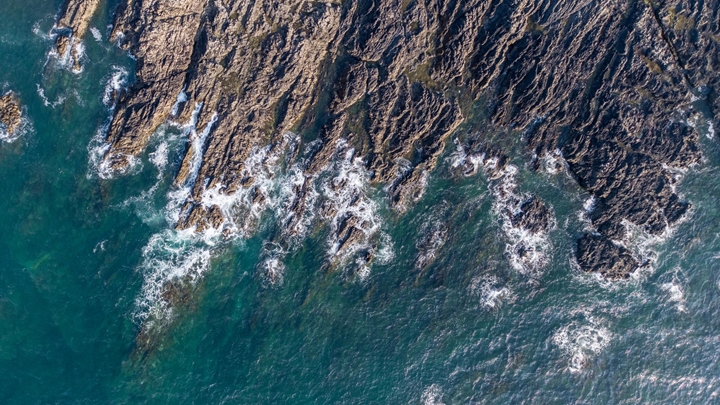 At low tide Les Minquiers reef is bigger than the Island of Jersey, covering an area bigger than the UK city of Manchester. This reef is constantly being shaped by currents and one of the largest tidal ranges in the world. In less than six hours, the reef changes from having only 0.01 km2 land above sea to tropical sandbanks with over 21 km2 of seashore. On this large reef, the rock is mostly made up of different types of granite. These granites have features older than the Jersey granites. Could this mean that Les Minquiers reef is older than Jersey?
Throughout the year, there is an array of wildlife that can be spotted, such as shags diving head first into the sea to feed off sand eels and small fish in one of the small natural harbours, where you might also spot an Atlantic grey seal breaking the surface to watch the bobbing boats. The special biodiversity of this area is recognised both locally, as the southern edge of the coastal Jersey National Park and globally, as a wetland of international importance and one of Jersey's four designated Ramsar sites. The biodiversity and geodiversity of this place has made for a very dynamic history. Stories feature fishing, shipwrecks, smugglers, vraic collectors (vraic is Jèrriais – the traditional language of the Jersey people – for seaweed used as a fertiliser), invasions from near and far, archaeology, quarrying and much more.